It is the aim of Driveline to give you all the help you could ever need.

For Full details
Tel 01724 359199

So what is it going to Cost?


Lessons start at 14 POUND for a full hour
20 POUND for a 90 minute lesson
Or just 25 POUND for two hours.

Book and pay for 10 lessons in advance and we will give you a theory test CD Rom free.




Send an email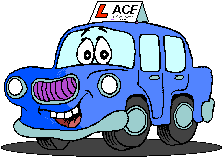 Look no Further
If its affordable professional tutition your looking for you have found it.

Tel 01724 359199
Ring to book
Email me